In this section of the dashboard, you will find the corporate module.
Please note that to use the corporate module you must first contact support@smarthotel.nl.

In this overview you can see that the corporate module is divided into 2 sections:
Passwords
Links
Passwords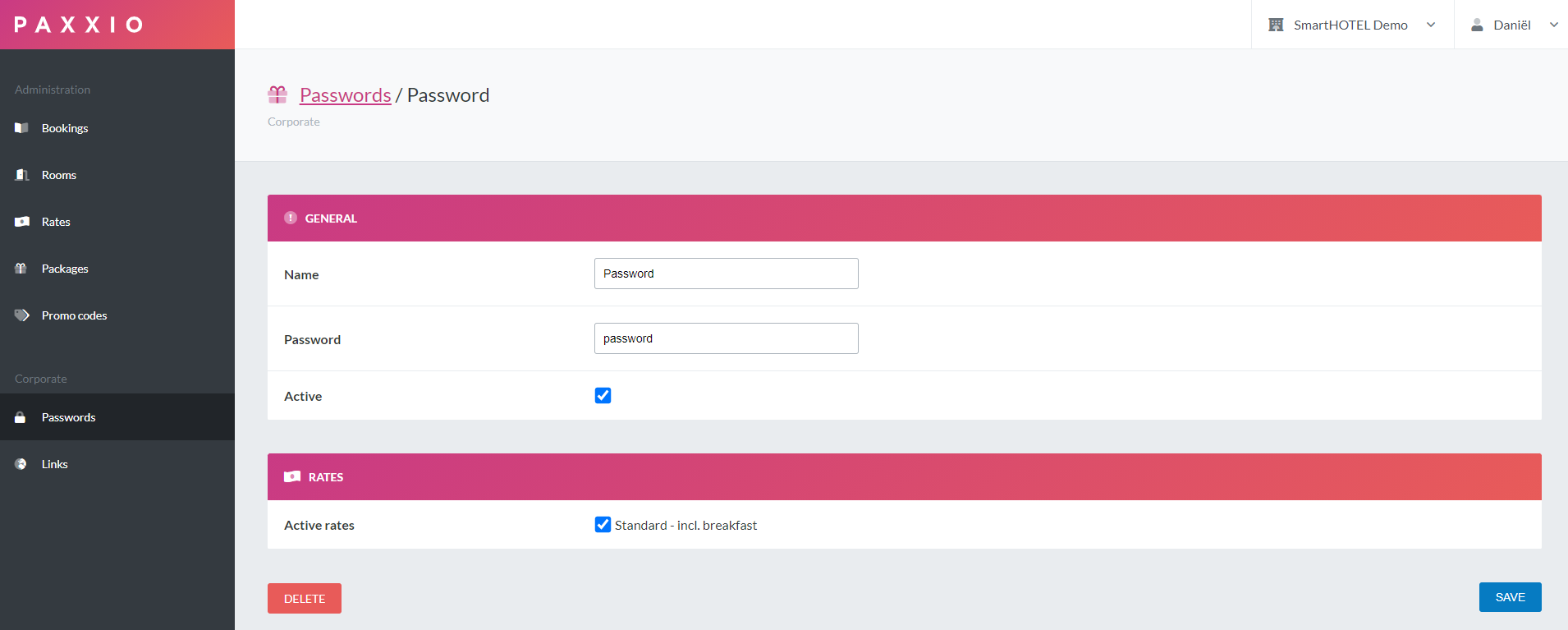 Here you can create a "Password", this is a specific code that can later be implemented in the URL. When the guest uses this URL or enters the code he will see the corporate rates. You are completely free to make the choice in the name and password of the code. At the bottom of the overview, you can find the "Rates", here you can determine to which rates you want to associate which code. These rates must be the same as the rates in the channel manager.
Links

Here you can create a "Link", this will create a unique URL that the guest can enter to access the corporate module. When creating a link you can immediately associate a "password". You can create as many links with passwords as possible, the same password can also be under multiple links.
The overview of the links looks like this:
In the overview, you see the codes that have been created and the unique URLs that belong to them, furthermore you can clearly see if a password has been linked and if the URL is active.
If the guest enters the unique URL he gets access to the corporate module: