You can create a manual deposit link so you can process a payment request on an existing policy that may not have happened automatically.
On the Payments page, click on the More icon and select "Create deposit link"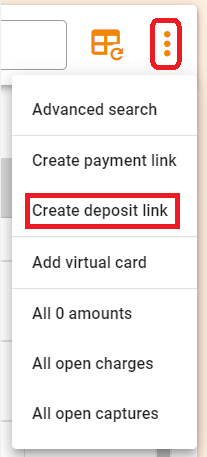 By clicking on the link, you simply need to fill out all the required fields below to create a dummy reservation that will trigger the policy for payments.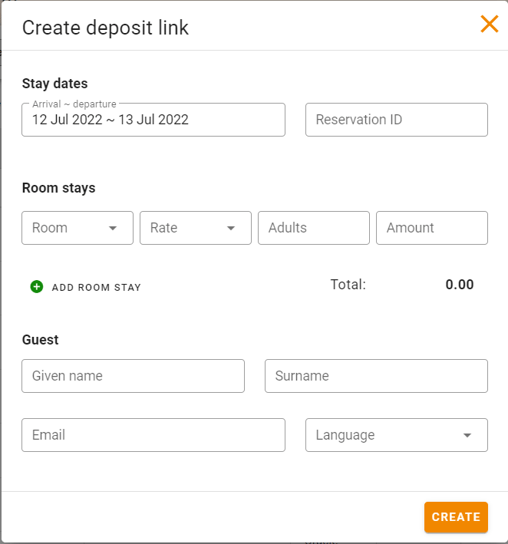 Stay Dates
This should be the actual dates the guest is staying. Some policies settings are determined by the arrival date
Reservation ID
By adding a Reservation ID, this can be used for your reference in the overview. If your hotel has an interface that receives deposits we will be able to send the deposit payment to that specified Reservation ID in your PMS.
Room Stays
Room - required to create a dummy reservation
Rate - these codes are preconfigured with your connection. The Rate Code is part of the policy and determines how the policy is handled.
Adults - is required should there be extra charges on the policy
Amount - the reservation total to be processed in the policy
Add room stay - if it is a multi-room booking, a single policy is processed
Guest
The Name and email of the guest. the email will be used to send the payment link to.
The language determines the language of the email template used (if additional email templates have not been set up then English will be the default)