Can I update the payment link amount?
Should you need to adjust the payment amount requested by Paylink then this can be done in the Payment Studio
Locate your payment and click on the pencil in Actions

If the action is unavailable this means the payment has already been processed
A new box will open which will allow you to update this payment link.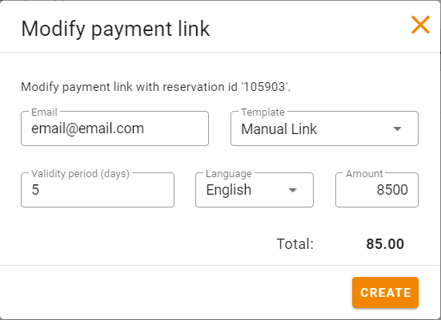 From here, you must enter the email address where the link is going to and select the mail template to be used.
You must select a mail template that is associated with your Direct Payment policy, otherwise you will get an error

The previous payment link will be cancelled and a new one will be sent to the guest.