There is the possibility to manually enter credit cards in the Payment studio to charge. This can be useful for cards issued in the past, the charge has not gone through the automatic process or the hotel has a terminal that doesn't accept "Card not present" processing.
To add a Virtual Card select the option from the More menu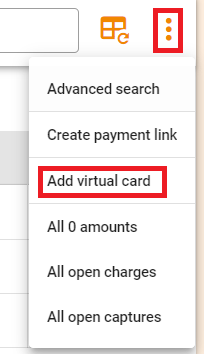 Please complete all the required fields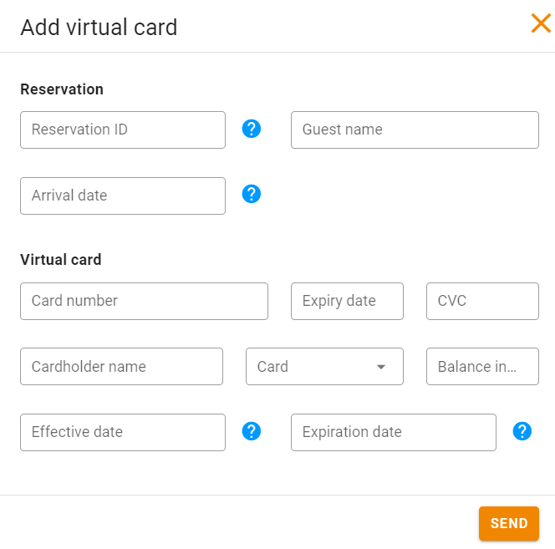 Reservation ID - Please use the internal reservation number from the channel manager. If the reservation is not present there then please use your own reservation reference.
Guest name - this will be shown in the overview
Arrival date - If the arrival is in the past please use today's date.
Card details - please add as appropriate
Effective Date - This is the date the card can be charged. If this date is today or tomorrow it will automatically be charged at 05:00 UTC tomorrow. Otherwise, please manually trigger the charge through Open Charges
Expiration date - This is the date the charge expires. (e.g. If the card is dure to expire 08/23 please select 01/08/2023)
If you are attempting to charge a guest card and not a virtual card, the card holders issuing bank may require additional 2-factor authentication. This might result in a refusal on the charge.
If this is the case then you cannot charge the credit card this way and will need to send the guest a payment link if you have the functionality enabled.