The Payments section will provide you with an overview of all transactions on the specified date or a date range.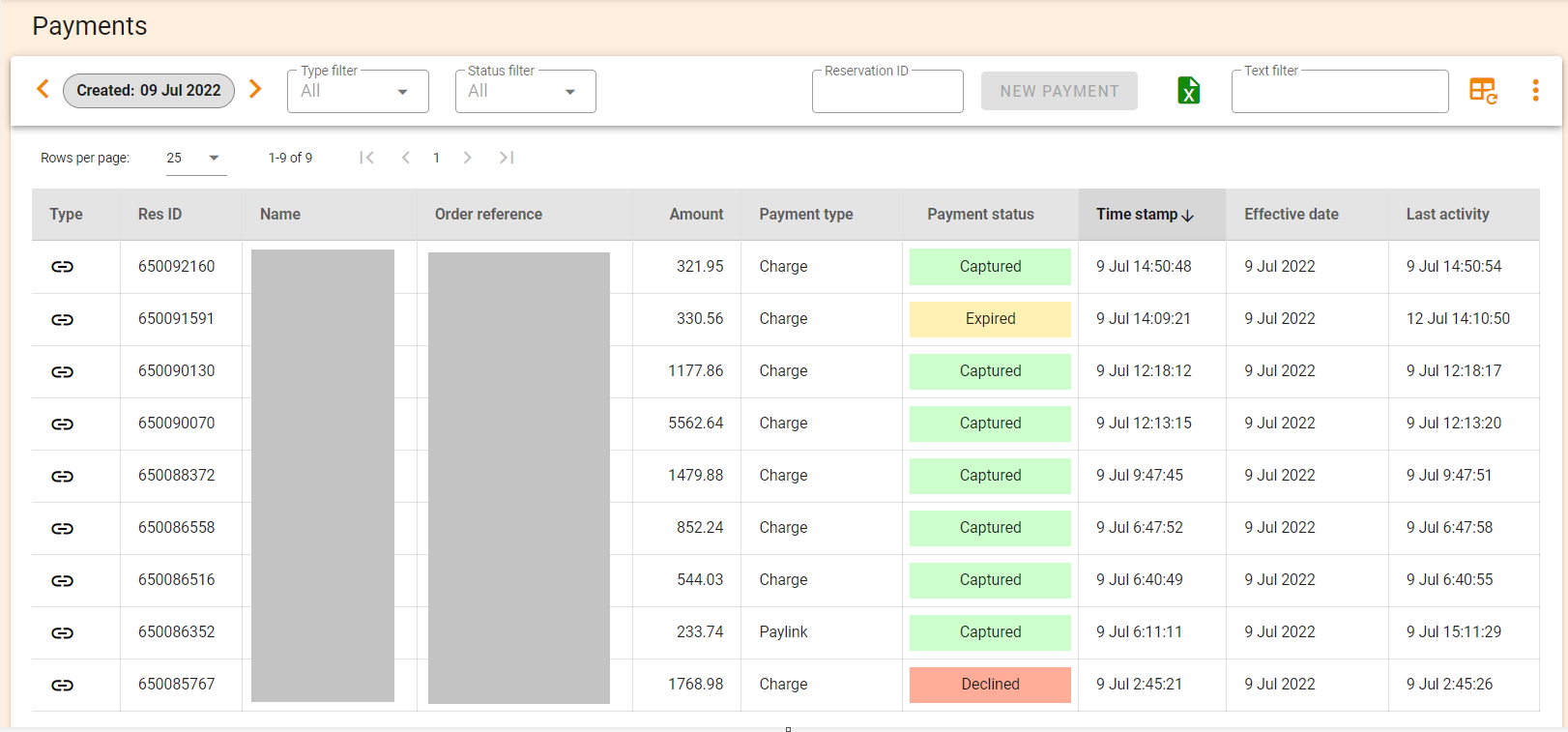 Additional filters are available at the top of the page
| | |
| --- | --- |
| | Move the date forward or backwards or change the date filter by date range. You can also filter the dates by Created, Last Activity or Arrival based on the booking |
| | View payments by Paylink, Credit card or Virtual card only |
| | Show only specific Payment status', e.g. Declined, Captured or Notified |
| | Enter free-form text to find a specific entry on the current view (Res ID, Name or Order reference only) |
| | You can also Export the overview based on what is filtered by clicking the Excel icon |
Note: If filtering by Arrival date, this will only show reservations that have been received after 08/07/2022
Advance Search
You can also do an Advanced Search to locate a specific transaction.