Do you want to check the OTA's you're connected with right now? Or do you want to update the password of a specific OTA?
Click on Booking Sites to shows the OTA's that your property is connected to along with other available OTA's that the channel manager is compatible with. You can also easily see the number of active channels from the menu (in this example 2 are connected, 1 is initialised).

OTA's that are Online are shown with a green dot, Initialised have a yellow dot and Offline are in grey.
You can filter at the top of the screen to see All Channels, Initialized, Offline or Online Channels.
You can also toggle the appearance of the screen using the icons below to view as tiles or as a list.
The Excel icon allows you to export the data in the screen into Excel format, and finally, you have the Search field where you can type the name of an OTA.
When you click onto an OTA, you can see the OTA Extranet username and Password.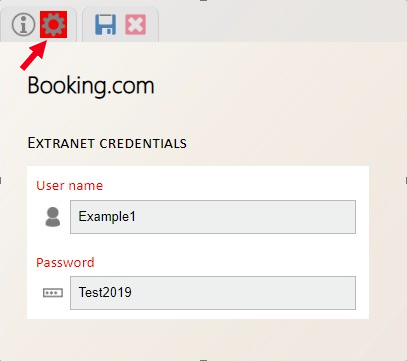 Please remember that if you change your SmartHOTEL extranet credentials for any OTA, you should pass this information onto the support team as this may be required for the connection to that particular OTA.