I've changed my breakfast price. Do I need to let you know?
If any of your rates are calculated to add on meal prices, then the weights will need changing.
A weight is added to calculated rates that are dependent on your base rate code.
In the example below from the R&A screen, you can see the weight icon. The calculation description is "flat" meaning the rate is equal to the base rate. You may see Minus 10 PCT if, for example, your hotel has calculated its advance purchase rate code that is -10% from the base rate.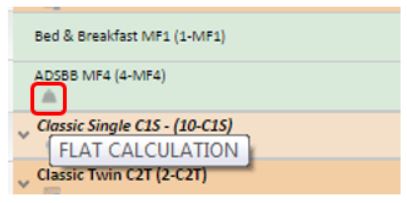 Weights are only added to rates in the channel manager where your rate is dependent on a base rate in PMS.
Once the weight has been changed, then the rates need to be recalculated. The only way to do it is to recalculate the prices using the following icon;