Managing your reservations
What is a reservation global comment?
On some reservations, you will see the comment "Because the booking site provided rates per day, the total per room was calculated based on those values and may not be accurate."
This comment is a generic comment in our system that is generated from any booking site that does not provide a total value in their reservation XML that is being sent to us.

Because we connect to many different PMS systems, some hoteliers rely on the information provided in the reservation overview and reservation PDF to enter bookings manually.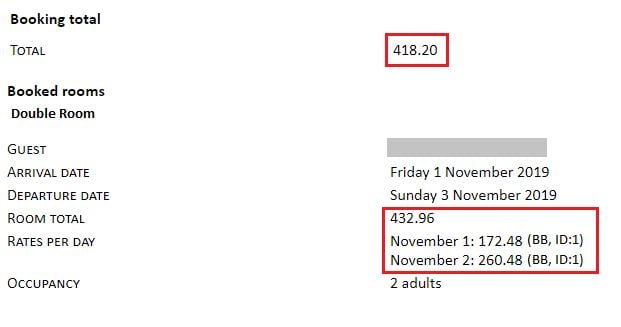 We just want to make you aware that the Booking Total value seen here may not be accurate. The Rates Per Day is what is being provided to us, and these values should be used.