Managing your reservations
Where can I print a reservation?
Our Extranet does have an option to print your reservations. However, it is not visible as a literal ''print'' button.
When you open the reservation in your reservation overview, you can find a ''PDF'' button in the bottom right corner.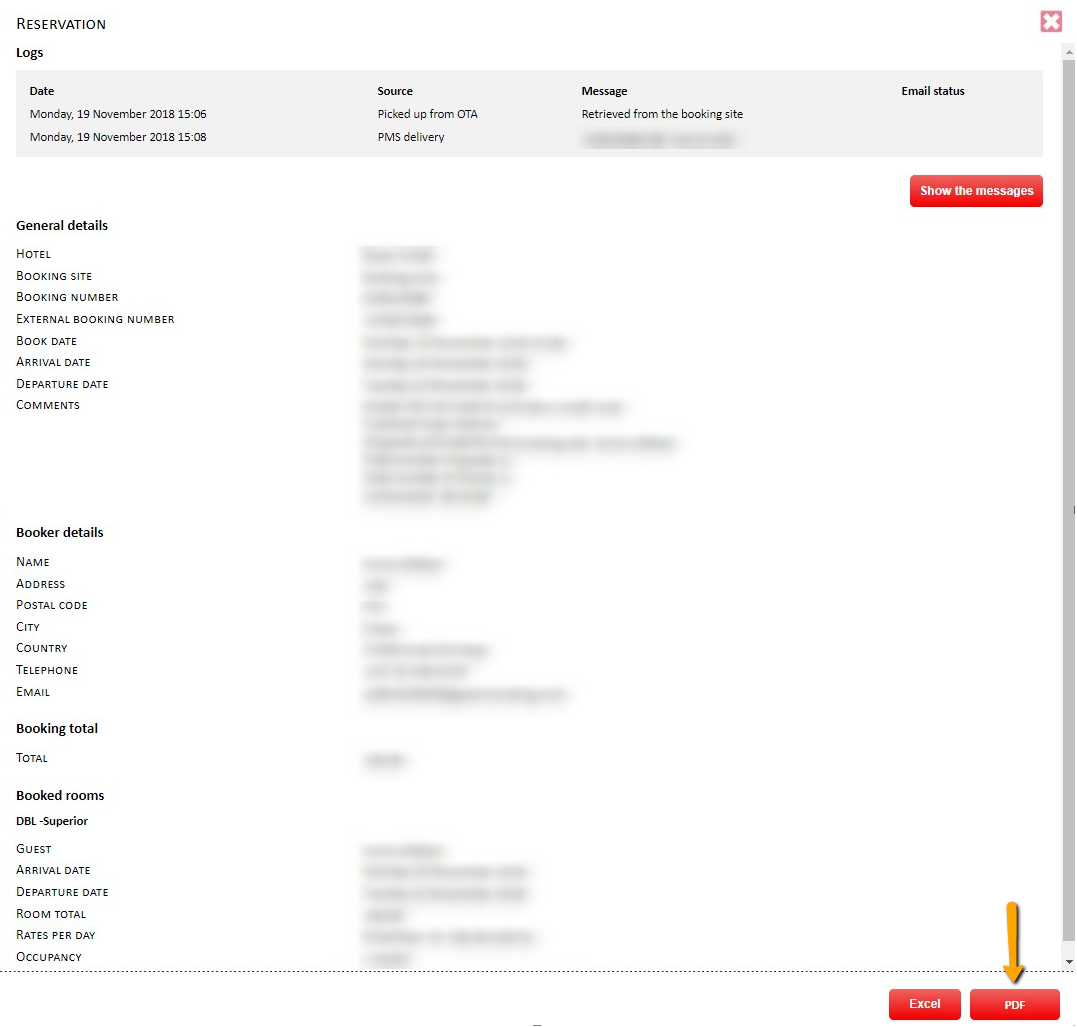 When downloading the reservation to PDF format, you will be prompted to enter your PDF Pin Code. This is necessary because the PDF shows guest information. Should you forget your PIN number, then please contact your support team.