To retrieve credit card data, you need a verified user account. But how can you check if your account is verified?Follow the below steps to find out if your user account is verified.
Please note that you are responsible for who does/does not have access to the vault. SmartHOTEL is not responsible for the assignment of the verification process and the Vault users.
Step 1: Login into the extranet with your user account.
After logging in, click on your account name (profile) in the upper left corner.

Are you already stuck at the first step? Maybe these articles can help you:
Step 2: Check if your account is verified
Is there a ''Verified'' in green shown behind your e-mail address? Then your account is good to go. If you don't see it, you'll need to follow the next steps.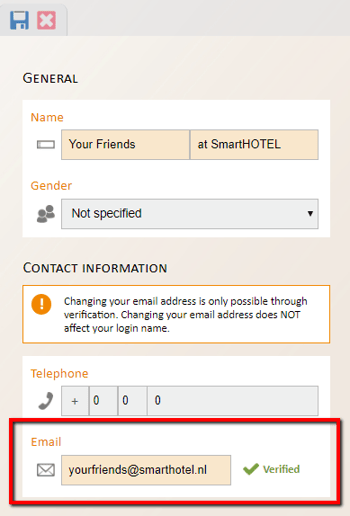 Step 3: Verify your user account
Fill in your e-mail address and hit the ''verify'' button.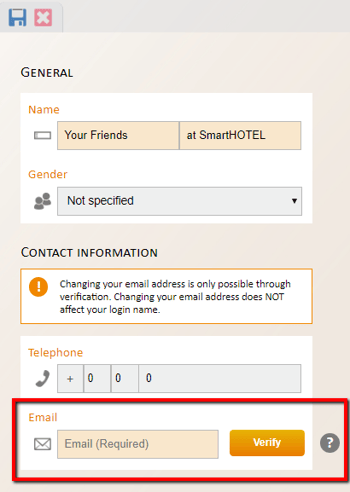 You'll see a popup asking if you already have a verification code. You don't have it yet, thus hit the ''send code'' button please.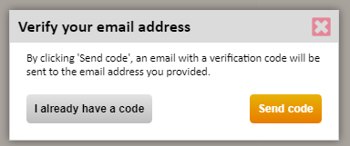 Step 4: Go to your e-mail account (Outlook / Gmail / others)
Go to your e-mail account and check your incoming e-mails. You can find an e-mail from SmartHOTEL in your inbox with a code in it. Copy-paste this code.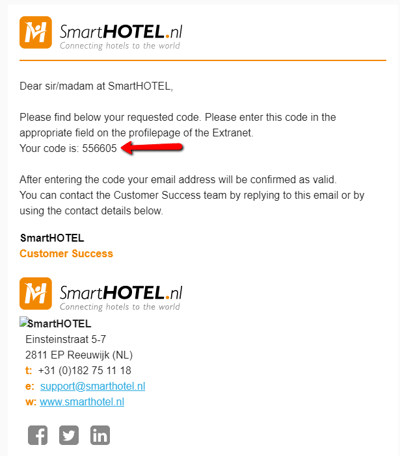 Don't you see the e-mail? Please check your spam/junk inbox as well.
Step 5: Enter the code in the extranet
Enter the code in the extranet and hit the button ''Verify my e-mail address''. Next thing you'll see is a ''verification successful'' popup.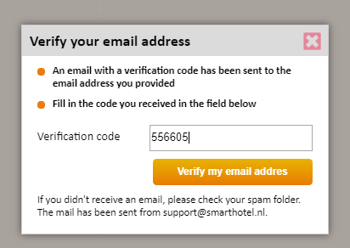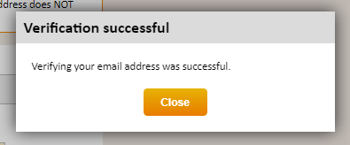 Step 6: Your user account is now verified
If you now check your account, you'll see a checkmark and ''verified'' behind your e-mail address. You're good to go now!